Plato's Symposium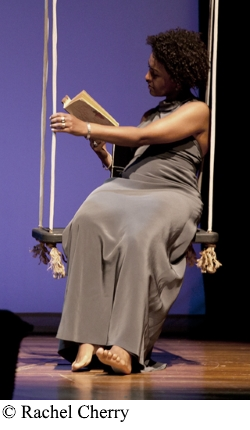 This was a free adaptation, first performed at The Queen Elizabeth Hall, Southbank Centre in June 2014.
I took considerable liberties with the text, concentrating especially on the way in which the arguments worked when spoken aloud rather than read on the page. It was intended as a vibrant discussion which conveyed something of the original fizz of intellectual ideas that were present in Plato's Athens. For Plato, philosophy was a joint activity. Mutual discussion could provide more fruitful results than the intense thought of one person alone.
I cut most of the discussions about the love of older Athenian men for young boys. I did not do this just out of cowardice and political correctness but because I felt that a modern audience would find some of this so hard to take that it would detract from the main thrust of the Symposium. This is a series of arguments about what love means, whether it is good for us, how it changes us, and whether it works as well in practice as it does in theory. Discussions on Athenian pederasty (and the ethically ambiguous idea that an older lover should "school" a younger pupil out of concern for his soul rather than any physical love of his body) would have taken too much of the focus. Instead, I chose to concentrate on a series of conversations designed to stimulate thought and provoke debate on the differences between the art of love in theory and the practice of love in the lives we lead.
The cast was: Michael Maloney, Adjoa Andoh Ray Fearon, Michael Nardone , Chipo Chung, Daniel Weyman, Steve Toussaint, Tunji Kasim and Hannah Black The producer was Sophie Clarke.